Missed your chance to get down to the middle of nowhere Oregon (outside of Portland) last weekend? It's alright, we here at CrunchyCo all did too. But 7 Deadly Records stars Live Animals most certainly did not, and thank god for our blog someone was filming! Briefly recognisable setting up, thanks to Dylan Fleck's afro and Squirtle glasses, Seattle's own were just one among hundreds of artists and acts who played this massive event.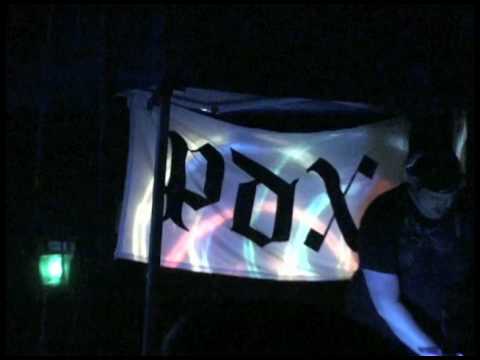 Featured closing out this summary of Saturday night's fever of a dancefloor is the opening track Bananas off perhaps our new favorite duo's debut release, Fruits. The limited edition of this EP is available now for purchase in both physical and digital formats from our own shop, as well as any upcoming Live Animals show (this Saturday!)
Also, be on the lookout for Live Animals tees, coming your way soon!