Video
Missed your chance to get down to the middle of nowhere Oregon (outside of Portland) last weekend? It's alright, we here at CrunchyCo all did too. But 7 Deadly Records stars Live Animals most certainly did not, and thank god for our blog someone was filming! Briefly recognisable setting up, thanks to Dylan Fleck's afro and Squirtle glasses, Seattle's own were just one among hundreds of artists and acts who played this massive event.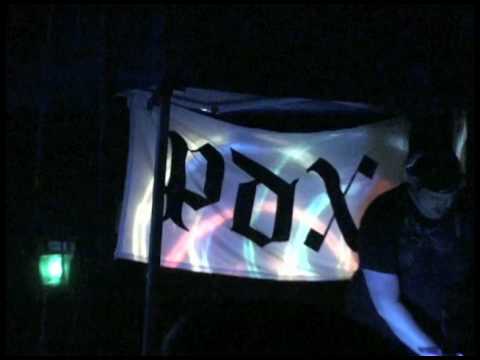 Featured closing out this summary of Saturday night's fever of a dancefloor is the opening track Bananas off perhaps our new favorite duo's debut release, Fruits. The limited edition of this EP is available now for purchase in both physical and digital formats from our own shop, as well as any upcoming Live Animals show (this Saturday!)
Also, be on the lookout for Live Animals tees, coming your way soon!
Thanks to all who attended and performed at Shiftwave! The event was a success with a broad range of acts that spanned the across the far reaches of the chiptune spectrum. Check out some pix below!
'Twas some good times with Infradead, McFiredrill, KGHB, SeanBad, Boys Club, Greenleaf, Fighter X, and their collective fans and friends. Sorry to those who couldn't make it out; just be sure to catch us next time! Keep an eye on Shiftwave.org for live audio recordings and probably more.
Until next time! We leave you with a vid from KGHB's set: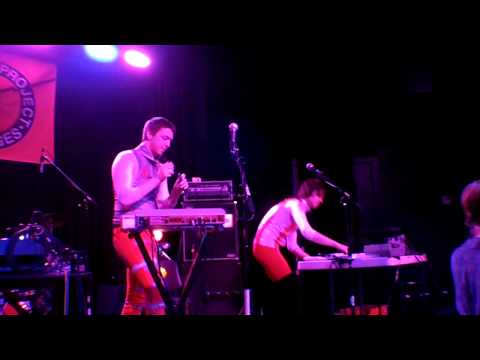 Last weekend, KGHB performed at the SLAB in Seattle, their first show since December 2009. The track-list consisted of many old favorites, but they also made sure to bring a new song to the table! Here's a clip from the debut of their latest track, nick-named "Final Stage."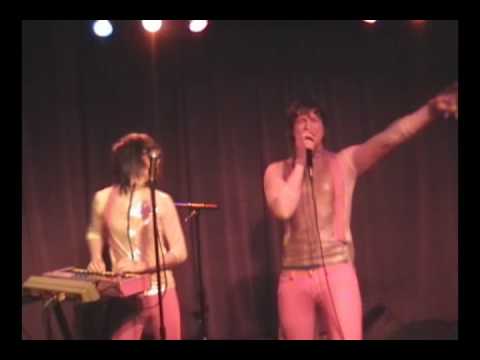 KGHB will be playing at Shiftwave this year along with several of their chiptune buds. Look forward to more new songs, and who knows, maybe one day they'll even finish an album or something!?
Topping off the night, USK brought the "8-bit disco"  all the way from Japan to fill our eager American ears with joy. Truly a fitting closing performance for Seattle's most epic night of chiptune magic to date. Thanks again to all the artists and fans who came out to support the event; we hope to see you again soon!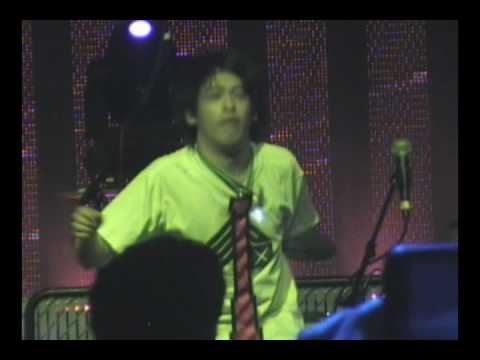 This is video 4 of 4. Check previous posts for more 8-Bit Showcase performances by Spamtron, Fighter X, and Nordloef!
After Fighter X, we witnessed the awesome power of… "Mindluf?" Er– otherwise known as Nordloef, our mysterious masked friend from Sweden lit up the stage with his performance. Oh snickers!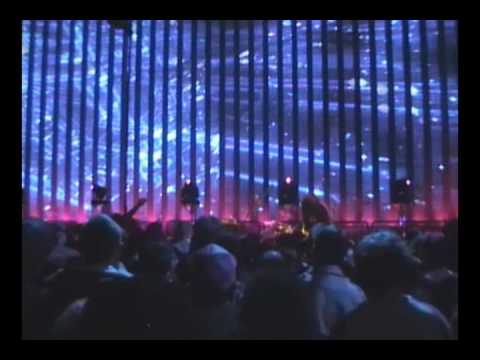 This is video 3 of 4. Up next: USK